Updated 24 July 2014

NEW UPDATES BEING ADDED THIS WEEK, CHECK OUT THE NEWS PAGE.



Cuttings from the First-ever Vietnam "Operation Babylift" Play, Co-authored by several Babylift unsung heroes-Military and Civilian, will premiere at the Vietnam Babylift 40th Anniversary, New Jersey Vietnam Era Ed Center, Holmdel. NJ, April 25, 2015.

Check my web site "Information, Related Links" for more specific information: www.touchthewall.org/links.html


The 2014 Moving Wall Schedule for the "A" Wall from May 1, 2014 to November 10, 2014. However, the big news is commencement of The Moving Wall Museum Foundation. Exciting NEWS!!! THE MOVING WALL™ and The Moving Wall Museum Foundation received 501(c)(3)Tax Exempt status officially June 11th, 2014.


The Moving Wall Museum Foundation is a nonprofit organization that was incorporated July 1st, 2013 with the purpose of providing a home to view The Moving Wall and memorabilia placed at The Moving Wall sites since 1984.

For more information please go to The Moving Wall Museum Foundation website: www.TMWMuseum.com




Not only on Memorial Day, July 4th, Veterans Day or an other holiday, but all 365 days of the year, please take a moment to remember and honor all of our veterans. These veterans are heros on every single day of the year.




Touch the Wall is a unique look at the lives of our heroes on the Vietnam Veterans Memorial. Throughout my years volunteering at the Vietnam Memorial and The Moving Wall, I have been sharing information focusing on all facets of these veterans, and deciphering fact from fiction. I am introducing myself as not only an educated resource, but a well-versed volunteer assistant helping to host your Moving Wall event.

I provide information about our Prisoners of War (POW), Missing in Action (MIA), ordering or returning the POW/MIA bracelets, linking to Sons and Daughters In Touch and the Dog Handler Association, and interesting facts about the veterans on the memorial.

The discrepancies on the memorial have never been explained or addressed. Touch the Wall will clarify and resolve these inaccuracies, as well as giving a venue to report any previously unnoticed errors.

The development of Touch the Wall will be ongoing since it has taken me over twelve years to research and gather all the information, so please check back frequently for updates. Alternatively, you can join the mailing list to be sent occasional news items.

I care because many in my generation can no longer "touch the wall" for themselves.





*NOTE:*

I have decided to return my home page focusing on my original concept. However, Please always check out my news page which updates all "new" news, events or issues.



SiteRing by Bravenet.com
Congratulations from American Veteran Search, we are proud to announce that your website was chosen for the Top 10 Patriotic Site Award. We have spent some time reviewing thoroughly your "Touch the Wall" site. We are incredibly amazed at the growth and the competent manor in which you have taken to bring this worthwhile endeavor to America's veterans.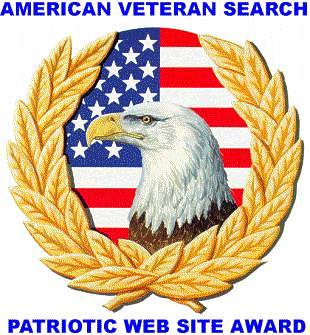 Award Of Excellence
Congratulations from the Australian Artillery Vietnam Veterans. We would like to award your site the Australian Artillery Vietnam Award Of Excellence for the outstanding work that you have done on your web site, Touch the Wall.

---
BACK TO TOP
HOME
CONTACT